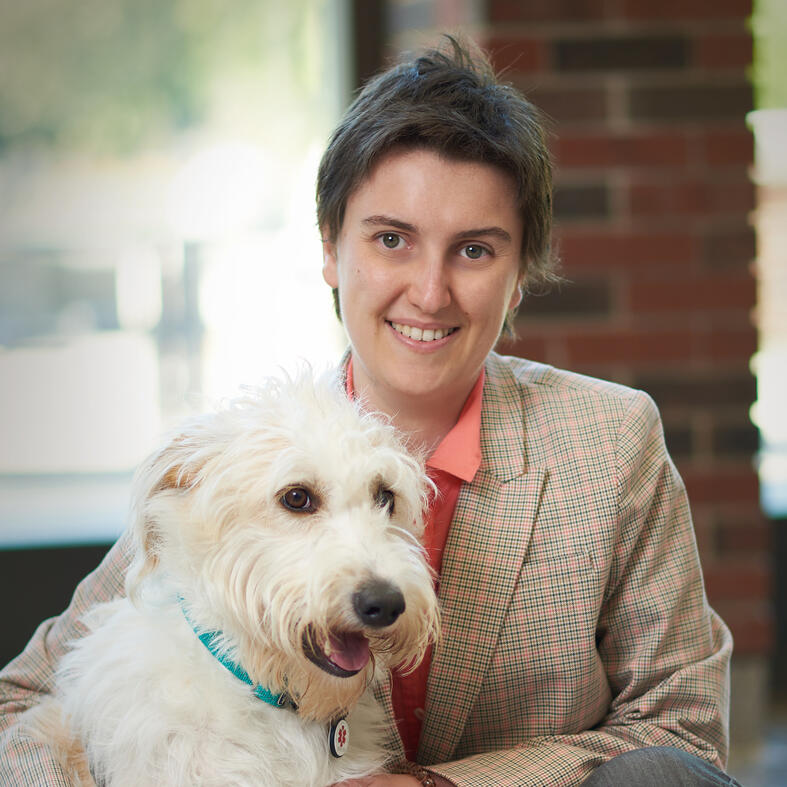 Rebecca-Eli M. Long, M.A.
---
(they/them/theirs)
Scholar-activist of Disability Worlds
Ethnographic Knitter
Ph.D. Student at Purdue University
About
I'm a multidisciplinary scholar, activist, and artist with a commitment to disability communities. Raised in Warren County, North Carolina, I care about justice, wellbeing, and the environment, especially in rural, out of the way places.

I moved to western North Carolina for college, and I completed both my Bachelors and Masters degrees at Appalachian State University. With B.A.'s in Anthropology and Art, an M.A. in Appalachian Studies, and a graduate certificate in Gerontology, I learned how to work within a range of academic frameworks. While working on my M.A., I also participated in community based research projects around streambank restoration with the New River Conservancy as part of the Appalachian Teaching Project.

Recently, I begun doctoral studies at Purdue University in a dual program in the Department of Anthropology and the Center on Aging and the Life Course.
Research
As a scholar, activist, and artist, I creatively tell stories of lived experiences to advance social change. I'm interested in disability, social movements, and the various creative ways that disabled people shape our worlds. Current research projects include work on disability in Appalachia, anti-ableist practices in higher education, and developing dissertation research on aging and autism through knitting. I am particularly interested in how creative and arts-based research methods can challenge compulsory ablebodied/ablemindedness.

My current book project explores the relevance of disability to social movements in Appalachia. I argue that disability provides a lens to understand how Appalachia has been constructed as backward and deviant. Even though the terms "disability rights" and "disability justice" aren't used much in Appalachia, these struggles take place within movements for labor, health equity, and queerness. By focusing on the role that disability played in these broader movements, I hope to show the value of an analysis rooted in critical disability studies and contribute to understanding disability in rural areas.

I have chapters forthcoming in several anthologies and recently had an article on campus disability activism published in the Journal of Curriculm and Pedagogy:
Rebecca-Eli M. Long & Albert Stabler (2021) "This is NOT okay:" Building a creative collective against academic ableism, Journal of Curriculum and Pedagogy, DOI: 10.1080/15505170.2021.1926374
Knitting
My developing dissertation research considers knitting as an ethnographic modality for crafting autistic worlds. I approach knitting as a way to tell richer narratives about autism and its connections with sensation, stimming, and special interests. Through my own special interest of knitting, I highlight disabled creativity and refute diagnostic language about autism as lacking. Knitting, either alone or with others, provides a nontextual way to document autistic experiences and meaning, continuing histories of knitting as an act of protest and storytelling.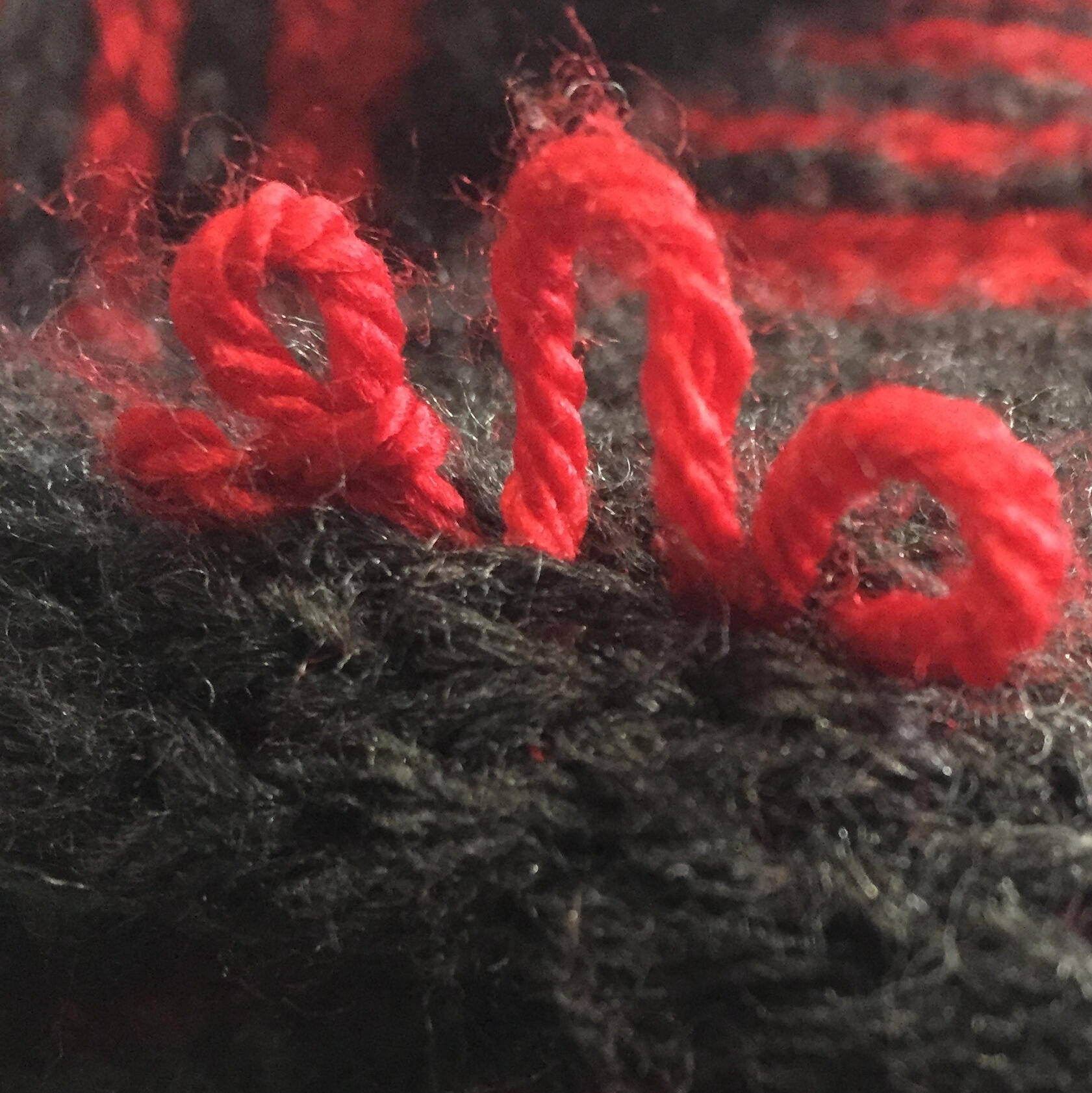 I am committed to knitting as a way to make autistic experiences quite literally material in the face of the continued erasure of autistic lives.
Advocacy
Diagnosed as autistic shortly before starting college, my experiences of disability are deeply entwined with higher education. Using these experiences as a starting point, I am passionate about anti-ableist practices in academia. In 2019, I participated in the Autistic Self Advocacy Network's Autism Campus Inclusion Program, where I solidified my commitment to make college more accessible to autistic and other disabled students.

Since then, I have lead multiple campus groups, coordinated events, lectured on disability policies, and advocated for change. In 2019, I received a grant from the Clinton Global Initiative University Program to host campus programming around neurodiversity and inclusive campus practices.

I enjoy working with student groups, university leaders, and professional organizations on topics related to disability. I have helped make events more accessible and inclusive, as well as guest lectured on a range of disability-related topics. I am currently a board member for DREAM: Disability Rights, Education, Activism, and Mentoring.